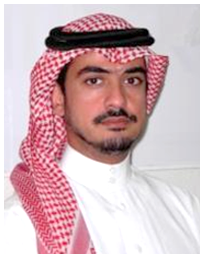 YAHYA HAMIDADDIN – MANAGING DIRECTOR
Mob:+966 50 437 7362 -
yahya.hamidaddin@adalidpr.com
Yahya Hamidaddin is the managing director, partner and founder of Adalid, with over 10 years of public relations experience in Saudi Arabia. In addition to an Arabic Literature & Linguistics Bachelor degree gained from King Abdul-Aziz University in Jeddah, Yahya holds a MA in Public Communications and Public Relations gained from the University of Westminster, London, UK (Oct 2002).
Yahya joined Hill & Knowlton as Associate Director in 2003. His range of clients included Tetra Pak, General Motors, Axiom Telecom, Toshiba, Intel, Symantec, Procter & Gamble, Unilever, Henkel, Sagia, IATCO, GO Telecom, and Zain Group (media relation and regional rebranding) . Yahya also drove new business activity in Jeddah and mentored the Jeddah team.
His experience with financial organisations and IPO's projects in the Saudi market include: Sadafco (IPO), Saudi Hollandi Bank (Corporate & Marketing PR), Saudi British Bank (Internal Comm.), Saudi Railway Organisation (IPO), Mobily (IPO), Zain Saudi Arabia (IPO), Ma'aden (IPO) and GO Telecom (IPO).
In addition, he worked for a number of Internal Communication, Governmental Relations, Major Conferences and Announcements, and Crisis Management projects including: The Ministry of Commerce and Industry, Sabic Crisis Management Workshop in 2007, Petrolube Acquisition (IC), the OPEC Summit and number of Sagia events, including Global Competitiveness Forum 2009.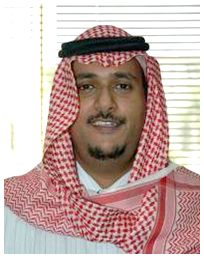 SUHAIB ALWAZIR – MANAGING PARTNER
Mob:+966 50 311 6947 -
suhaib.alwazir@adalidpr.com
Suhaib is the managing partner and co-founder of Adalid, he is a result-orientated professional who received a Bachelors of Arts Honors in Social Policy & Politics and an MA in Social Policy Administration from the University of London. Suhaib gained experience in Client Servicing and Public Relations while working for Fairswift Limited, Hill & Knowlton, ASDAA PR (Edelman Affiliate in MENA), and Memac Ogilvy PR.
Suhaib Alwazir was the PR Director for Memac Ogilvy PR Jeddah and was based in the Western Province of Saudi Arabia. Suhaib joined Ogilvy PR in Jeddah in 2007 where his major role was that of servicing the needs of blue-chip clients in the Kingdom. By 2008 Suhaib was promoted to PR Director.
Increased revenues in the first two years by 560% at Ogilvy PR.
His eminent strengths include a unique understanding of the Saudi Consumer and government. He headed up the teams which brought Ogilvy PR home the Prestigious Gold Holmes SABRE Award 2008 for his work on MBC4 Imatter and Dr. Suleiman Fakeeh Hospital Campaigns.
While at Ogilvy he conducted media training for senior executives of BUPA Arabia, Hilton Hotels, and Almarai.
With extensive knowledge and practice, Suhaib has conducted a crisis communication plan for Almari, Hilton Hotels, GSK, Alwataniyah Chicken, Dr. Suleiman Fakeeh Hospital, The Savola Group and USA Rice Federation.